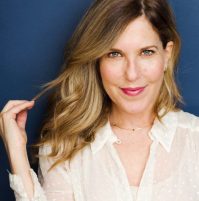 "Jeff is my fiancé so I guess I have to say nice things about him. But even if I were not engaged to him, I would still say this…
I am a veteran actor of 20+ years. And yet, I still do not know how to take a great headshot.
It's really challenging for me not to look like a "deer in headlights" in my shots.
Jeff got me to loosen up, have fun, and get into the characters that I wanted to portray.
Sometimes it was just a matter of letting everything go and just looking directly into the camera. Oddly, this can be the hardest thing to do.
My agents and manager all love my new headshots by Jeff. In addition, I started getting into rooms where I had never been!
Thank you, Jeff! What do you want for dinner tonight?"
– Julie W.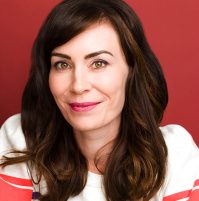 "I had a lovely time getting headshots with Jeff. He was fast, fun, collaborative and most of all very talented. The session went so fast and in the end, I had hundreds of great photos. I was thrilled to come away with such a variety of terrific pictures. Julie (his fiancé) helped me select clothing and that was also a massive help to me. I am grateful for the great experience and all of these awesome headshots!"
– Laurel C.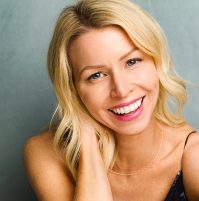 "I typically dread headshots especially now that I'm in my late nineties but Jeff LaPensee and his fiancé Julie Wittner made the experience actually fun and I couldn't be happier with the results! Jeff shows you your pics as you're taking them and kindly encourages you to relax and be yourself and beautiful Julie helps with wardrobe and posing! They are a dream team! I am so grateful and I encourage my friends and humans I don't even know to seek them out next time you need new pics! Thank you headshots by Jeff!!!!"
– eileen O.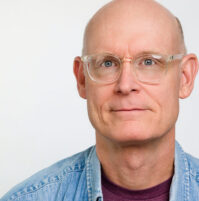 "As an actor, getting headshots is essential. And as an actor who hates getting headshots it's even more important to find a photographer who can put you at ease, has a sense of humor, great instincts and delivers. This is Jeff. Not only is he a photo tech whiz – his place is buzzing with state-of-the-art magic – he's also an actor. So, he can relate. And he's sensitive to your unique and specific needs. My session was easy, fun and creatively satisfying. Plus the results were so good, choosing the "best" has been a challenge. Thank you, Jeff! Great work!."
– Mark M.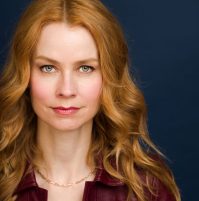 "Jeff is to headshots what self tapes are to auditions. He gives you the ability to check your work as you go so you are sure you get what you need from your shoot. He helps you tell your story with his creative collaboration. His lighting set up is gorgeous and natural and he has tons of backgrounds and a great eye for composition. My shots were very out of date after 2 years of not going to a salon and he kept me on focus and got me through an epic rebranding headshot shoot that just would not have been possible in one sitting without his streamlined set up. Shoot with Jeff, you won't regret it. Unless you hate going through a bunch of great headshots."
– Bridget O.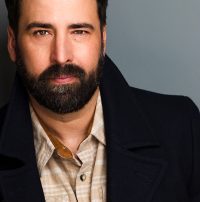 "For me, getting headshots is a joyless, but necessary task all actors have to go through. The great thing about Jeff is he's also an actor, so he knows how to put you at ease while also getting the exact kind of photos your agent wants. High quality photos, numerous colored back drops and a fun vibe while shooting is what you can expect. Can't recommend Jeff (aka: Old Man Winter) enough."
– Shane B.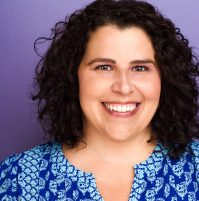 "I'm a lady of a certain age, who has trapsed her way through headshot photographers in New York, Chicago and Los Angeles, and hands down, Jeff is the best experience I've ever had at a shoot.
He made me feel completely comfortable and secure in knowing we were going to get exactly what we needed during the shoot, which gave me the ability to relax, play around and enjoy the whole process. Jeff has the gift to be able to allow you to be yourself, but also direct you in ways that get you amazing shots without getting you in your head.
You're able to see the results as you are shooting, on a large screen and not just in a camera lens, so you know you're getting what you need and can adjust if you are not.
Not only did I have a blast shooting, I walked away with so many fantastic shots to choose from. I couldn't recommend Jeff more highly!"
– Christine S.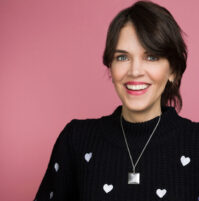 "Jeff is knowledgeable, collaborative, easy to work with, and an all-around great guy! I had a super fun shoot and ended up with head shots that my reps and I love."
– Jill L.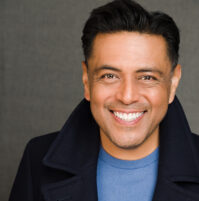 "Working with Jeff on my new headshots was effortless and probably the most comfortable I have ever been being photographed. Jeff has an uncanny ability to make you feel comfortable as you pose in front of the camera. Also, being able to see some of the shots as we progressed, gave me the confidence to keep going. I felt assured and at ease with him. He has the ultimate setup in his home studio, from state-of-the-art software that makes sure the colors in your shots are perfect to monitors and all of the necessary hardware to make his job easier to deliver the best headshots you'll ever take. He even has a mirror and a clothing rack to hang your clothes so they stay fresh and unwrinkled. My headshot session turned out the best pictures I have ever had in my 30 year career as an actor. My reps loved the shots and there were so many to choose from. I'm so very happy with the results!"
– Joe C.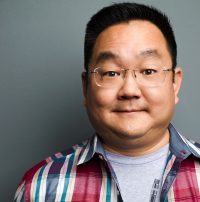 "Jeff creates a warm and welcome shooting environment and immediately puts you at ease. His camera is tethered to a monitor, so you can instantly see your the latest image and make adjustments to your look on the fly. Come prepared to work, but be ready to play. If you have the resources, opt for one of the longer sessions to allow for plenty of time to experiment with lighting and backdrops, ensuring that you'll get the perfect shot."
– Aaron t.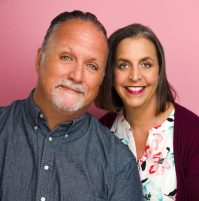 "I am writing this recommendation still in a state of awe. I am an actress with a career spanning 30 years. My husband is a professional actor for almost that long, too. We have 2 kids, 8 and 10, who have been in the business since they were toddlers. We are no strangers to headshot shoots and in fact have been trying to kill 4 birds with one stone the past few years, by doing sessions together. This is no small feat, as any parent will tell you. There are lots of moving parts and personalities involved. I cannot say enough about the results of our experience with Jeff. We got every shot we were looking for (Type 'A' actress here) and more that I didn't even know we needed. He was professional, knowledgeable because of his acting experience, and yet a true artist with color and lighting. His place is lovely, his input was invaluable, and he has a customer here who will definitely be returning for another look that just now occurred to me…"
– Hope & Jesse M.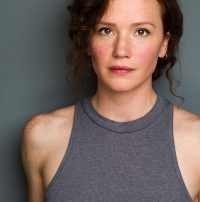 "A true collaborator, Jeff is an actor's photographer. Cultivating a fun and safe environment in which to play, he has an excellent eye for authenticity and loves the process, resulting in top-notch shots. Do yourself (and your career) a favor and book a session with Jeff!"
– A Leslie K.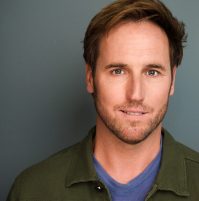 "What a great day! Working with Jeff was an absolute pleasure. We got dozens of excellent shots. He is an actor and a gifted photographer, so he knows how to capture his subject's essence appropriate to the actor's "look." He was patient and warm and worked with me as I changed up my looks all the while coaching me to give the camera the goods. His studio space is very professional and comfortable with the best lighting setup I've experienced with headshot photographers and that includes a big name photographer, and he has the setup to view color corrected photos immediately which is super helpful. It allows you to see what he's seeing and adjust accordingly. I really appreciated how he worked with me. Straight communication for a common goal- to bring the best out of me and capture it. The session wasn't only refreshing, but the shots we got have reinvigorated my purpose in the acting game. I walked out of there with a newfound confidence that I'd be getting more auditions with his headshots. I can't recommend him enough."
– Dave G.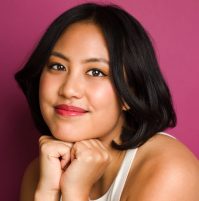 "Jeff is awesome! It's crazy but it's hard to find a headshot photographer who's able to capture your essence in the shot while maintain a chill and fun shoot and he totally did that. I love the photos and I feel like it really looks like me. If you need new headshots Jeff is definitely the right choice."
– Sotida A.
"What a terrific experience! My agent recommended Jeff and I can say without any doubt Jeff is a PRO! He truly cares about getting you headshots that you will be thrilled with. From the start, Jeff made me feel relaxed with his expertise, creativity, humor, sincerity and his wonderful guidance. I never felt as if I was on my own; the photo shoot was a collaboration and I knew from the start that I was in the right hands. He captured so many great shots that I now have a difficult time selecting… and that's a great thing. Thanks so much, Jeff. I love my photos!!"
– George V.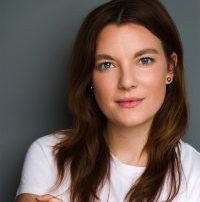 "Jeff is such a gift for actors! Usually when I'm getting headshots done, I feel like I'm trying to get that perfect headshot. Taking my headshots with Jeff felt like I was in a creative process, as if I was on set! Jeff really helps you show up as the artist you naturally are. And it really shows in the final shots!! He has an incredible eye and he's just a lovely person! It was easy to show up and be my best self for my new headshots by working with Jeff. 10/10 recommend!"
– Amanda w.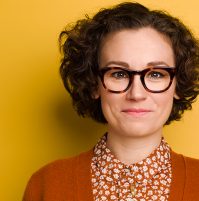 "Jeff is a DREAM to work with. Not only does he take stunning shots that are current and competitive in our industry, but his direction is invaluable and unlike I've ever had in a headshot session. Many photographers have made me "feel at ease," but Jeff goes above and beyond to make me feel empowered — reminding me every step of the way that I'm a badass and completely deserve to be here pursuing my dreams. He's an absolute rockstar, and made me feel like one too. And the shots I got are FIRE! They're so specific, so crisp, so magnetic, and so me. I truly cannot recommend him enough. Get in now before he has a month-long waiting list!"
– Shelby L.